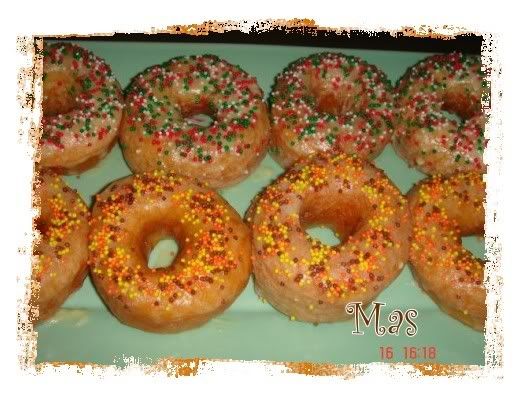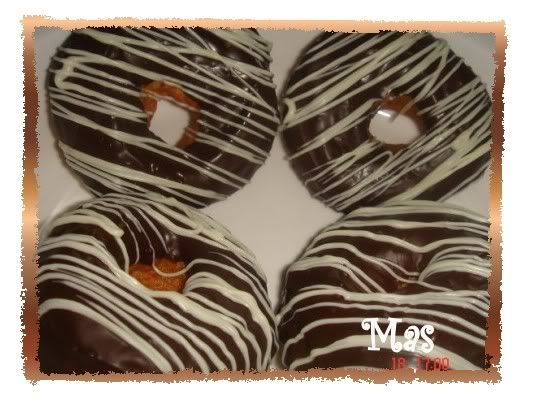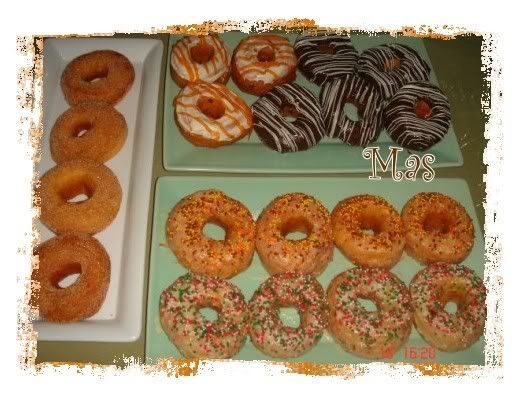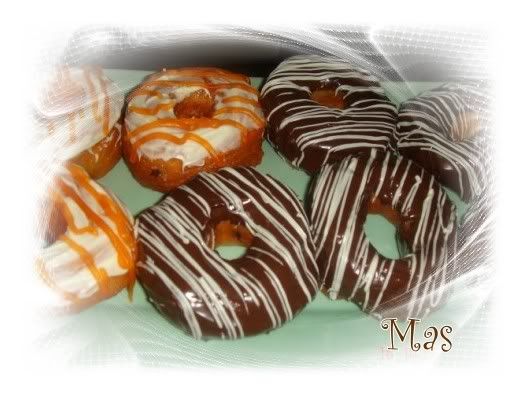 Did this last Friday during the school break...
DOUGHNUTS
A/
300gm high protein flour
2Tb milk powder
3Tb icing sugar
1 egg yolk
40gm butter

B/Mix and stand aside around 5-10 minutes (until fermented)
200ml lukewarm water
1Tb instant yeast
1tsp sugar

Place A into bowl using dough blade. Slowly pour yeast mixture thru feed tube till dough is formed and clings away from wall.
Take out and put into bowl. Cover and proof for 15 minutes.
Once proved, roll out dough and use dough cutter to cut, repeat.
Proof again for 30 minutes.
Deep fry donuts until golden brown but if you are to freeze it, just fry for a short while, take out drain, let cool and keep in an airtight container in the freezer.

FROSTING

A/Cinnamon Glaze- mix together
1 cup caster sugar
2 tsp cinnamon powder

B/Glaze Icing
90gm soft butter
1 1/2 - 2 cups icing sugar
1 1/2 tsp vanilla essence
1/4 cup water

Melt butter, beat in icing sugar and vanilla until combined.
Stir in water, spoonful by spoonful until you get the consistency u want.